Kya aap law mein apna career banana chahtey hain, aur aap ki ichcha hai ke mein bhi black coat pehan kar adalat mein jaun jaisa ki filmon mein hota hai. Per aapko nahi pata advocate kaise bane or vakil banne ke liye kya-kya requirements hoti hain, jokee ek candidate ke pas honi hi chahiye.  Aapko ab chinta karne ki jarurat nahi hai, career jano aapke har-ek question ka answer "Advocate kaise bane" ke is article mein dega. Aap is article ko padhne ke baad jan payenge vakil banne ka complete process wobhi step-by-step. 
Kaanoonee pesha (legal profession) duniya bhar mein ek famous and exciting career profession hai aur badhte career vikalpon mein se ek hai. 
Yadi aap aise vyakti hain jo samaaj mein apni pehchan banane ki ichcha rakhte hain aur samaj ke liye kuch karna chaahte hain, to is career vikalp se behatar kuchh bhee nahin hai. Ek vakil ke roop mein aapke paas kaanoonee tareeke se laws ka upayog karane kee shakti aur samajh hai. Isliye samaaj mein, aapko logon ka bahut sammaan milega, jo ki har kisi aam vyakti ki khwahish hoti hai.
तो पैसे कमाने के साथ, आप समाज में प्रतिष्ठा भी बना सकते हैं। यदि आप अपने जीवन को इस तरह जीना चाहते हैं तो आपको निश्चित रूप से वकील बनने के इस मार्ग पर विचार करना चाहिए।
Career jano aapko help karega decide karne mein; kya vakil banna mere liye ek achcha career vikalp hai? "Advocate kaise bane" ke is article mein aapko ye sabhi jankariyan prapt hongi….
What is an Advocate? क्या यह lawyer बनने से अलग है? Diffrence between Lawyer and Advocate
Bahot sare log samjhte hain ke lawyer ko hi advocate bola jata hai, or donon ek dusre ke saman hain. Per agar lawyers ke hisab se dekha jaye to indono mein fark hai. Yah un logon ke beech ek aam galataphahamee hai jo kaanoon ko nahin jaanate hain.
Lawyer उस हर व्यक्ति को बोल सकते हैं जिसने लॉ की पढाई की हो और उसके पास लॉ की डिग्री हो|
Advocate वह व्यक्ति होता है जो कानून के किसी विशेष क्षेत्र में माहिर होता है जिसे न्यायालय कानूनी प्रणाली और मुकदमेबाज़ी में महारत हासिल होती है|
Ek advocate court laws, नागरिक (Civil) और आपराधिक (Criminal) मामलों mein expert hota hai aur kisi clients ki taraf se court mein dalilen pesh karta hai aur mukadmebaji karta hai.
Ek advocate mostly criminal cases ko handle karta hai isliye use criminal lawyer bhi kaha jata hai.
वकालत (Advocacy) कानून का एक अंतःविषय और प्रमुख क्षेत्र है।
Ek line mein Lawyer aur Advocate ke beech ka antar.
सभी Advocates Lawyers होते हैं लेकिन सभी Lawyers Advocate नहीं होते
Agar aap dictionary mein Lawyer aur Advocate words ka hindi mein anuwad dekhenge to aapko same anuwad milega. In dono shabdon ka matlab hindi mein vakil (वकील) hi hota hai.
Logon mein lawyers or advocate ko samanya smajhne ki ek wajah yeh bhi hai ke. Pehle ke time mein jitney bhi log law ki padhai karte the wo sirf court mein vakaalat hi karte the, kyonki unke pass koi or dusra vikalp nahi tha.
Per aajki tejee se badalti duniya mein ek law graduate ke liye dheron option hain.
 जानें law karne ke bad ke career vikalp
Advocate बनने के लिए आवश्यक शिक्षा
Indian education system ne lawyer banne ke liye do alag-alag academics program introduce kiye hain 3 saal or 5 saal waala LLB degree program. Inme se aap kisi ek program ko select kar sakte hain ek Lawyer banne ke liye.
जानें इन दो LLB programs ke bare mein
Aaj ke time mein universities ne Law mein bahot sare type ke courses introduce kardiyen hain. Isliye kabhi-kabhar students ke liye bada hi confusion create hojata hai ke kis LLB program mein admission lein.
Agar aap 12th ke student hain or aapko life mein vakil banker court mein vakalat karni hai to sabse behtar jo academic program apke liye hoga wo hai BA LLB. Most of the students (90%) advocate banne ke liye yahi program chunte hain.
जानें जज बनने की पूरी प्रक्रिया को (District & Session Judge, सिविल Judge, Court Magistrate)
Ek vakil (Advocate) ke ander kon-konsi gunwatta (Skills set) honi chahiye?
Kaanoon ka yah pesha un career vikalpon mein se ek hai jahaan per aapke marks jyada important nahi hote. Isaliye is peshe mein ek visheshagy aur successful hone keliye LLB ke semester exams mein praapt ankon kee tulana mein aapake skills set safalta hasil karne mein ek mahatvapoorn bhoomika nibhaate hain.
Ye kuch nimnlikhit kaushal hain jokee ek vakil ke pas hone hi chahiye… 
बातचीत करने का तरीका

(Communication and interpersonal skill)

कोनसा शब्द कहाँ पर इस्तेमाल करना आना चाहिए ताकि कमजोर से कमजोर केस को भी स्ट्रांग बनाया जा सके

  (writing skill)

किसी भी प्रकार की स्थिति को संभालने के लिए एक वकील को पर्याप्त आत्मविश्वास

(Confidence)

होना चाहिए

बातचीत और बहस

(Debate)

करने के लिए हमेशा तैयार रहें। इसका मतलब यह नहीं है कि बिना मतलब के कहीं भी टांग अड़ा दें, अजीबो-गरीब टॉपिक्स पर बहस न करें, अपने शब्द सही से चुने | क्योंकि जो आप संवाद कर रहे हैं दूसरों को भी तो कुछ समझ में आना चाहिए तभी तो आपके बोलने का लोगों पर प्रभाव पड़ेगा|

मोटी-मोटी कानून की किताबों को पढ़ने के लिए आपको निश्चित रूप से एक अच्छी याददाश्त की आवश्यकता होगी

(Sharp minded)
Ye koi jaruri nahi hai ke ye sabhi skills aapko anee chahiye law karne se pehle. Aur agar aap un students mein se hain jinke ander ye sari khoobiyan pahle se hi mojood hain to well and good aapko is field mein jyada struggle nahi karna padega.
Time ke sath jaise-jaise aapko is field mein experience hoga, waise-waise aap in sabhi skills ko develop kar sakte ho. Jyadatar lawyers ye sari skills ya to apne college ke dauran develop karte hain, ya to phir advocacy (vakalat) karte-karte.
Kya Advocate (Vakil) ko English ani jaruri h? Importance of English in Court
Ek word mein iska answer hai 'Yes'. Ek vakil ko English ani hi chahiye. Knoyni hamari jitni bhi court ki karyparnali hai wo sari English mein hoti hai.
Or jaisa ke aap jante hain India mein kitna parbhav hai English ka. Agar aap English nhi jante iska matlab samjha jata hai aapko knowledge nahi hai jabki yeh sach nahi hai.To agar aap law mein career banana chahtey hain aur court mein ek jana-mana advocate banna chahtey hain to aapko English ka gyan hona hi chahiye.
Jabki bharat ke alawa or dusre deshon mein aisa nahi hai, jaise ke Russia, China, European countries mein unki cout ki karyaparnali unki aapni bhasha mein hoti hai. To akhir India mein aisa kyon hai?
Jaisa aapko pata hai angrejon ne hamare desh per kai saalon tak raj kiya, India mein court ki sthapna karne wale angrej hi the, jinki bhasha English thi, or us time jitni bhi court ki karyaparnali hoti thi wo sari English mein hoti thi. Jisme abhi tak koi changes nahi aye, isi karanwarsh Bharat mein jitney bhi court hain un sabhi kee official language English hai.
Iska matlab ye nahi ke aapko ek dum high-fi English ani chahiye tabhi aap law mein career bana sakte hain. Time ke sath aap apni English ko improve kar sakte hain.
What is BAR Council of India? एक वकील के लिए इसका क्या महत्व है?
Ye bada hi common question hai aur har us ek student ke dimag mein ata hai jab wah internet per advocate banne ke liye information dhundh raha hota hai. To chaliye jante hain akhir kya hai Bar Council of India aur iska kya mahatv hai ek advocate ki life mein.
Har us student ke liye jo age chalkar ek vakil banna chahta hai usko Bar Council of India ke bare mein pata hona hi chahiye.
Bar council of India ek sansthan hai jokee government of India ka ek hissa hai, jiska kam hai भारत में कानूनी अभ्यास और कानूनी शिक्षा को नियंत्रित करना
Indian advocate Act, 1961 ke anusar ek vyakti court mein case ki petition (याचिका) aur courtroom ke ander law practice (mukadme) tabhi kar sakta hai jab uske pas license ho. License yeh parmaan deta hai ke yah jo vyakti hai uske pas law ki achchee jankari hai aur wah Bharat ke kisi bhi court mein (Supreme Court of India ke alawa) law practice karne ke layak hai.
Advocacy ka license dene ka adhikar sirf or sirf Bar Council of India ko hai.
एक lawyer तब तक advocate नहीं बन सकता जब तक कि उसने  बार काउंसिल ऑफ इंडिया में अपना नाम पंजीकृत नहीं किया हो। इसलिए उस हर एक वकील को Bar Council of India का सदस्य बनना अनिवार्य है जो अदालत में मुक़दमे लड़ना चाहता है|
Har kisi state ki ek alag Bar Council hoti hai, aapko jis state ke court ke ander advocacy karni hai, aapko us state ke Bar Council mein apna name register karana hoga.
Kya LLB distance से भी कर सकते हैं और क्या करनी चाहिए?
Distance-learning usko bolte hain jisme ki aapko college jane ki awshayakta nahi hoti, yahan tak ke aapko exam dene bhi college mein nahi jana padta. Sara kuch inetnet ke jariye hojaata hai.
Bahot sare students ka ye bada hi common question hai, jiske wajah se bahot sare students confusion mein rahtein hain, jyadatar graduates aur unka question hota hai; kya colleges law karne keliye distance learning ka option deten hain aur kya mujhe distance learning se lawyer banne ki padhai karni chahiye ya nahi.
Kya India mein distance learning se law karna possible hai? Iska simple sa answer hai 'Yes'. India mein bahot sare colleges aise hain jokee law distance se karwate hain.  To aap bhi law karne ke liye in colleges mein admission le saktein hain. 
Par law distance learning se karne mein ek problem hai, joki bahot badi hai
Bharat kee Bar Council distance-learning se prapt ki huee LLB shiksha ke paathyakram ko manjooree nahin detee hai. Bar Council of India ke anusaar; kaanoon (Law) ek peshevar degree hai jo keval niyamit roop (regualar) se kiya jaana chaahie.
Matlab ke aap ek advocate nahi ban sakte aur kisi bhi court mein aap law ki practice nahi kar sakte. Kyonki Bar Council of India aise kisi bhi candidate ko apnee membership nahi deta jisne Law ki education distance se prapt ki ho.
Agar aapne LLB ki degree distance learning se prapt kar li aur lawyer ban bhi gaye to , iska result kuch nahi milega kyonki aap advocate nahi ban sakte. Matlab agar aapko advocacy karni hai to aapko Bar Council of India ke rules and regulation manne padenge.
यदि आप कोर्टरूम में कानून का अभ्यास ही नहीं कर सकते हैं तो ऐसा वकील बनने क्या मतलब रह जाता है।
Advocate kaise bane | Vakil banne ka [Step-by-Step] procedure
[Step 1] Advocate kaise bane: प्रवेश परीक्षा 
India ke behtarin law colleges mein admission lene keliye apko entrance exam dena padega. CLAT (Common Law Admission Test) Bharat mein sabse popular entrance exam, aur is exam ko har wo student deta hai jise lawyer banna hota hai.
India mein सैकड़ों law colleges aapne yahan CLAT ke dawara admission dete hain.
Halanki bahot sare private law colleges bina kisi CLAT ke score aur bina kisi parvesh pariksha ke apne yaha admission de detein hain. To aap in colleges mein bhi admission keliye try kar sakte, but make sure ye choice aapki second choice hogi, pahle aapko CLAT ki taiyari karni chahiye.  
जानें CLAT ke alawa aur dusre popular entrance exams ke bare mein.
[Step 2]

वकील कैसे बने

: LLB (Bachelor of laws)/ Integrated LLB
Lawyer banne ke liye aapko law ki padhai karni padegi, iske liye aapko LLB mein graduation puri karni hogi. Lawyer banne ke liye aap LLB ke kisi bhi ek academic program (LLB (3 years) aur Integrated LLB(5 years)) mein admission le sakte hain
Bharat ke popular aur sabse sammanit law colleges
[Step 3] Advocate

kaise

bane: Internship/ Legal trainee
Aap apne college ke dauran, law ki padhai karte time, aap training ke liye aaplu kar sakte hain. Internship ke liye aap kisi ek senior advocate ke pass training kar sakte hain. Waise to bahot sare private law firms aur public law sansthan college ke students ko internship ke liye allow karte hain, to yahan bhi aap training ke liye apply kar sakte hain.
Jyadatar students internship ke liye aapne law ke final year mein jate hain.    
Training se aapko kafi fayeda milega, kyonki training ke dauran aap wo sab jijen practically sikhenge. jo aapne abtak sirf apne college mein suni hai aur law ki kitabon mein padhi hai.  
[Step 4] Advocate

kaise

bane: Bar Council of India
Law ki degree complete karne ke bad aapko Bar Council of India mein apna name register karna hoga. Har ek state mien ek Bar Council hoti hai aap kisi bhi state ke Bar mein apna name register kara sakte hain, ke mein ek advocate banna ya vakaalat karna chahta hu kripya mere application ko accept karen.
Bar Council of Delhi mein name registration kee prakriya ko jaanen
[Step 5] Advocate kaise

 bane: Junior Assistant
Apna name Bar Council of India mein namankan (enrol) karne ke bad aap kisi high court ya to phire kisi subordinate court (District level courts) mein kisi advocate ke assistance ban sakte hain. Ye jo aap experience gain karenge usse aapko next step (step 6) ko clear karne mein help milegi.
Kisi senior advocate ke sath kam karne se aapko har ek chiz malum pad jayegi court ke bare mein, jaise ke yachika kaise dayar ki jati hai, court ke ander kya-kya rules and regulation hain aur unko sahi tarike se kaise follow karna hai.
[Step 6] Advocate kaise

bane: All India Bar Examination (AIBE)
Bar Council mein registration complete karne ke bad aapko AIBE ka exam dena hota hai jokee decide karega ke aap court mein law practice karne ke layak hain ya nahin.
AIBE ka exam pass karne ke bad apko ek certificate issue ho jayega, jisme aapke advocate hone ka parmann rehta hai.
AIBE exams se related information janne keliye yahan यहाँ Click करें
[Step 7] Advocate
Congratulations! Ab aap lawyer ban chuke hain aur ab court mein law practice kar sakte hain aur ab aap kisi bhi vyakti (client) ke liye court mein apil kar payenge aur mukadma lad sakte hain.
AIBE exam pass karne ke bad aap Bharat ke kisi bhi State ke High court aur Subordinate court (District court) mein vakaalat kar sakte hain. Supreme Court of India mein advocacy karne ke liye alag procedure hai. 
इस आर्टिकल को भी पढ़ें:
एक वकील क्या करता है? (Job Description)
Training period के दौरान (Assistant lawyer)
एक सहायक वकील के रूप में, आपको बहुत सारे कानूनी शोध (Legal Research) करने पड़ते हैं  और अपने सहयोग्यिओं की मदद करनी पड़ती है किसी केस का विश्लेषण करने में ताकि आपके क्लाइंट का केस ममजबुत बन सके|
अपने वरिष्ठ वकील के साथ अदालत में जाना होता है ताकि किसी चीज़ की जरुरत पड़ने पर आप उनका सहयोग कर सकें| साथ में आपको केस के महत्वपूर्ण बातों पर ध्यान रखना होता है और उनको लिखना होता है|
Case Drafting: Judiciary system में पेपर (केस के पेपर) एक महत्वपूर्ण भूमिका निभाता है, आप केस के पेपर लिखने और तैयार करने के लिए ज़िम्मेदार होंगे, जो आगे की केस प्रक्रिया के लिए अदालत में प्रस्तुत किये जाते हैं।
अदालत में तैयार केस फ़ाइल दर्ज करना और अगली केस सुनवाई के लिए Court Judge से तिथि लेना|
मुकदमेबाजी (Litigation) के लिए लाइसेंस प्राप्त करने के बाद [Advocate]
वकील कानूनी शोध (research) करके अपना केस मजबूत बनाता है। एक वकील के लिए शोध करना बहोत जरुरी होता है क्योंकि वकील के लिए ये सबसे अच्छा साधन है केस जितने के लिए।
क्लाइंट से प्राप्त सबूत का विश्लेषण करना और कहीं दिक्कत लगे तो उसको सुधारना| 
एक वकील को अदालत में केस लड़ने की तुलना में अपना अधिकांश समय लेखन पर खर्च करना पड़ता है।
PIL (Public Interest Litigation) तैयार करना और कोर्ट में निवेदन करना
अदालत में अपने क्लाइंट्स की तरफ से कार्रवाई (prosecution) करना|
इस आर्टिकल को भी पढ़ें:
India mein Advocacy (Vakaalat) ka Career Scope
Jaisa ke hame pata hai na keval India mein balke bahar ke deshon mein crime rate kitna badh raha hai. Aisa koi din nahi jata jab aap newspaper ya TV news channel per koi crime ki khabar na suno.  Yahan tak ki adhe se jyada news crime ki hi hoti hai. Iska matlab ke har din hazaron log kisi-na-kisi apradh ka shikar hote hain (sirf India mein hi).
Aur Jahir see bat hai, agar koi vyakti jo bekasoor ya apradhik mamle mein pidit hai wo nayay ke liye court mein jayega hi. Jaisa ke apne "Advocate kaise bane" ke is article mein ek advocate ki job responsinlities ke bare mein padha. Aur usse aapko pata chal gya hoga ke court mein case jane ke bad, court mein case ki vakaalat kon karta hai. Jahir si bat hai jo isme expert hoga wahi karega, aur adalat mein mukadme ladne ka expert hota hai ek Advocate.
To agar aap soch rahe hain law main apna career banane keliye aur advocate banne keliye, to nischit rup se aap is career ko chun sakte hain. Advocate kafi achcha profession mana jata hai puri dunia mein. Iske alawa agar aap sochte hain ke kash mein bhi logon ki help karpata, aur mujhe karna chahiye to law aapke liye ek dum perfect career option. Is profession mein paisa to hai hee or sath mein jo ijjat samaj mein milti hai wo alag.  
Advocate ki salary kitni hoti hai?
Advocate do tareh ke hotein hain ek wo jo akele kam karte hain ya kisi law firm ke sath (Matlab Private advocate). Or dusre wo jo government ke liye kam karte hain, jinko sarkari vakil bolte hain (Public Advocate).
Ek sarkari vakil (Public Prosecutor) ki starting monthly salary 15, 000 se lekar 39,500 ₹ tak hoti hai, Plus other government facilities, perks and allowance.  
जानें सरकारी वकील कैसे बने
Jitna bhi hamne ab tak "advocate kaise bane" ke is article mein padha vo ek private advocate banne ke liye tha.
Ek private vakil (jo akele kam karta hai) ki salary depend karti hai uske pas kitne clients hain or kitne clients wo daily ya monthly basis per handel karta hai aur uskee market mein kya image hai. Matlab ke aap mahine ke 20,000 se lekar 70,000 Rs. tak bhi kama sakte hain or chahen to lakhon mein bhi kama sakte hain, salary aapke market value per nirbhar karti hai.
Aur agar aap kisi ke under ya kisi private law firm ke liye kam kar rahe hain to aap ki starting monthly salary 10,000 se 25,000 ke bich  mein ho sakti hai. Koi jaruri nahi ke aapki salary isi range ke bich mein ho ye to aap per or aap ke luck per depend karta hai, aap is salary range se jayada bhi kama sakte hain.
आपको पैसे के बारे में चिंता करने की ज़रूरत नहीं है क्योंकि एक अच्छे वकील के लिए आकाश ही एकमात्र सीमा है। एक अच्छा वकील वही बन सकता है जिसकी पहली प्राथमिकता अपराध के खिलाफ लड़ने की हो, जब आप के पास केसेस हैंडल करने का तजुर्बा हो जायेगा तो आप अपने क्लेटस से एक हियरिंग (केसेस को सुनना) के लिए लाखों में चार्ज कर सकते हो|    
An advocate can make a World better place to live.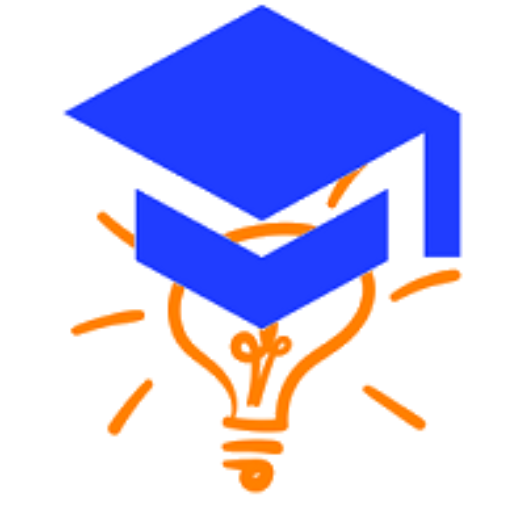 Career Jano आपको Career से जुडी सभी जानकारी प्रदान करता है| इस वेबसाइट का AIM छात्रों को Guide करना है ताकि वह एक सही Career को चुन सके और अपना Future Bright बना सके| हमारे Facebook Page को LIKE करें